Air Injection System Information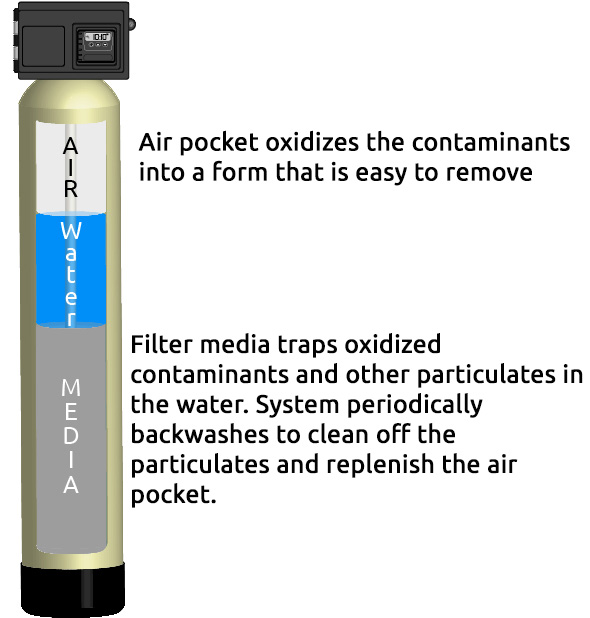 Single Tank Design
By creating a pocket of air at the top of the tank, the treatment process takes place in a single tank. This eliminates the need for a separate tank or pump and reduces wear on the system by removing the contaminants immediately after oxidation.
2510SXT Air Injection Control
Automatic backwashing digital SXT controller on the dependable 2510 valve provides ease of use and low maintenance. Specially setup for air injection to add air without a separate pump.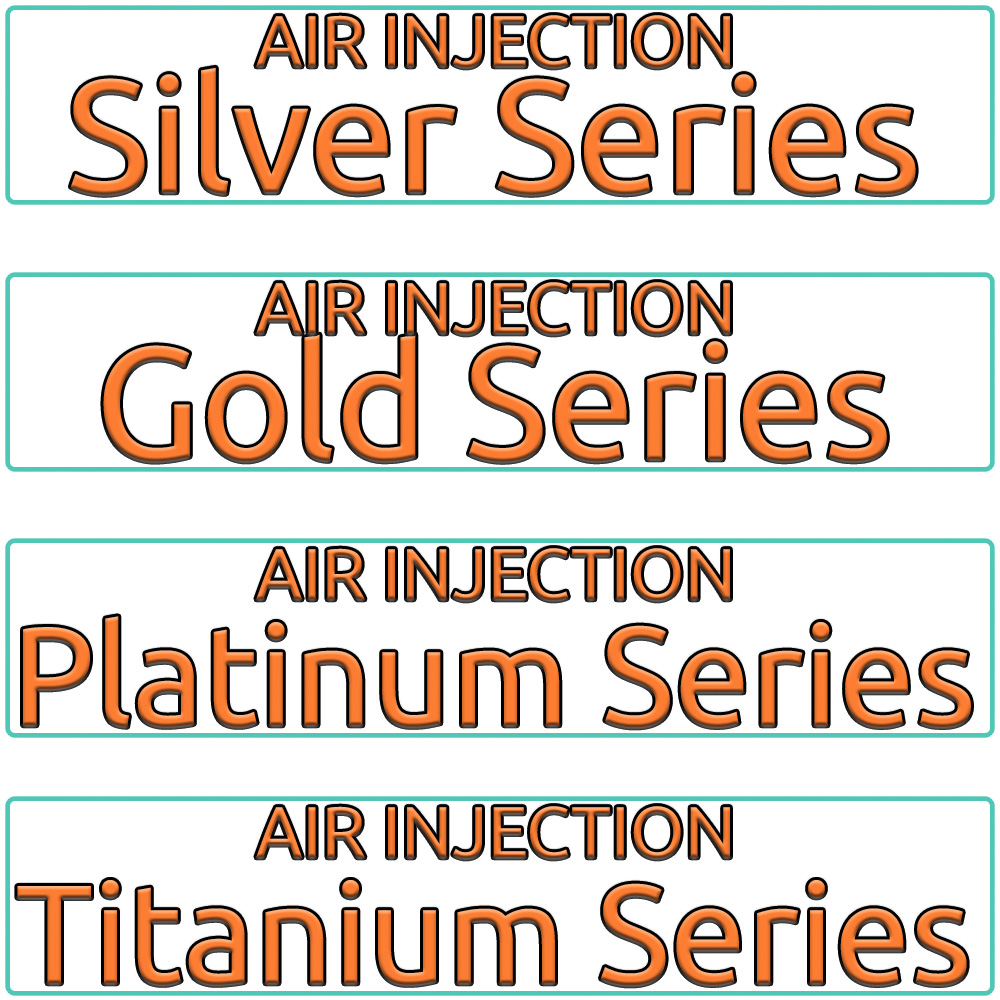 Multiple Configuration Options
Since everyone's water is different we have multiple options for different contaminant levels and different budgets.
Detailed
online
installation instructions walk you step-by-step through the installation process. Simple plumbing connections are all that are required for installation.
Stainless Steel Bypass
Allows you to easily bypass and disconnect the system for servicing or other needs.
Complete System
Complete system includes the tank, media, riser with distributor, 2510SXT Air Injection head, and bypass valve. NOTE: Tank color may vary.
System has a manufacturer warranty against manufacturing defects. Warranty is 5 years on the control head and 10 years on the tank.
Air Injection Silver
Air Injection Gold
Air Injection Platinum
Air Injection Titanium
Iron up to
10 ppm
15 ppm
27 ppm
15 ppm
Hydrogen Sulfide up to
6 ppm
15 ppm
17 ppm
6 ppm
Manganese up to
2 ppm
2 ppm
11 ppm
2 ppm
Removes additional tastes and odors
YES
Minimum backwash flow*
7 GPM
5 GPM
6.5 GPM
4.4 GPM
Minimum backwash frequency*
3 days
3 days
2 days
7 days
*Backwash flow rate requirements based on 1 cu ft system, larger systems will require higher flows. Backwash frequency is minimum possible; high contaminant loads, high water usage, or other factors may necessitate more frequent backwashing. Minimum requirements may result in shorter media life.